If your mom is anything like ours, she is incredibly kind and deserving – overall superhero, she is special enough to warrant finding the perfect Mother's Day gift.
Shop on to find the perfect gift that can make her feel thought of, pampered, and adored!
If you are a mom, treat yourself with a sitewide coupon code MOM.
1. Clothes that Every Mom Can Relate to
Bad Moms Club Skull Bun Leopard Tank – Light Grey
$12.99
Leopard Mama Heart Halter Tank without Necklace – Black
$12.99
Hot Mess Just Doing My Best Mom Life Racerback Tank – Cyan
$14.29
SHOP NOWImageTitleLink
F-Bomb Mom With Tattoos Tank – Black
$15.29SHOP NOW
Mama American Flag Star Tank – Black
$12.99SHOP NOW
Leopard Rainbow Mama O-Neck Tank – Orange
$14.99SHOP NOW
My Favorite People Call Me Mama T-Shirt Tee – Pink
$17.49SHOP NOW
2. Accesories That Say "Love You" For You  
Happy Mother's Day Rose Alloy Bracelet – Black
$2.99
Everything I Am, You Helped Me To Be Bracelet
$6.99
Mother's Day Mama Alloy Necklace
$6.99
SHOP NOWImageTitleLink
Leopard Mama Lightning Water Drop Earrings
$6.99SHOP NOW
2Pcs Dandelion Alloy Bracelet
$6.99SHOP NOW
Mama Beading Tassel Wooden Bracelet
$6.99SHOP NOW
Mama Hollow Out Baseball Cap
$11.99SHOP NOW
3. Keychains That Allow Mom To Carry Your Love Around
So Lucky To Have You Keychain
$6.99
SHOP NOWImageTitleLink
Don't Forget How Strong You Are Elephant Keychain
$6.99SHOP NOW
Thick And Thin Stainless Steel Keychain
$6.99SHOP NOW
Mama Leopard Beading Keychain
$6.99SHOP NOW
4. Little Gadgets That Make Mom's Life So Much Easier 
2Pcs Reusable Hair Fur Remover Cleaning Ball
$7.99
SHOP NOWImageTitleLink
Multi-Functional Keyboard Cleaning Soft Brush
$6.99SHOP NOW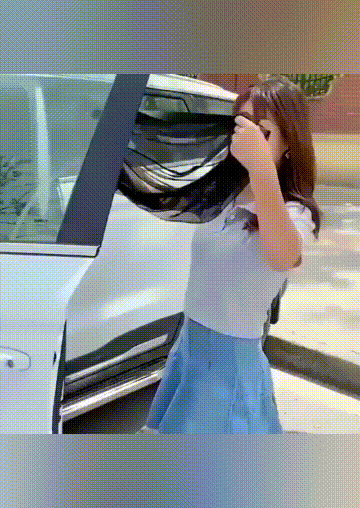 Car Window Mesh Breathable Mosquito-proof Cover
$9.09SHOP NOW
Pet Pumpkin Cleaning Slicker Brush
$14.49SHOP NOW
5. For Moms Who Love Home Decor
Mother's Day Hollow Out Rose Heart Wooden Craft Laser Cut Ornament
$12.59
Bells DAD Mom A Piece Of My Heart Is In Heaven Ornament
$3.59
SHOP NOWImageTitleLink
Cross Sunflower Butterfly Pendant Car Decoration Ornament
$6.99SHOP NOW
American Flag Star Wall Door Decor Wreath
$19.69SHOP NOW
Hummingbird Stained Window Hangings Ornament
$10.99SHOP NOW
Easter Day Bunny Rabbit Wreath Ornament
$29.99SHOP NOW
We update new arrivals every day, to discover more latest fashion styles, please keep up following us!
Recommended Reading>> Bellelily New Arrivals 59 Items